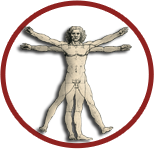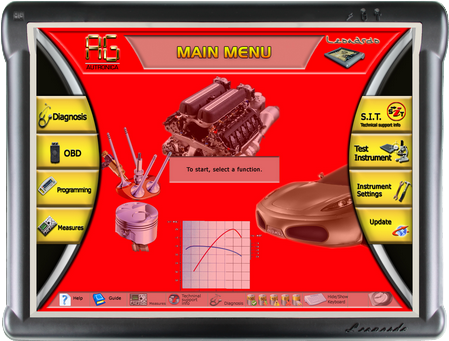 Technical information system
Database easy to consult containing technical information on vehicles.
Multi-brand professional diagnostic tool for cars.
Shockproof and waterproof suitcase
Diagnostic cable kit
Battery charger 100÷240 VAC 50÷60Hz
Professional solution for workshops
The use of a tool to carry out diagnostics on a vehicle has become normal practice in order to quickly isolate any faults and consequently carry out the reparation. Because of the fact that electronic components have become part of any vehicle, the use of a diagnostic tool has become indispensable.
The official dealer
The official dealer network has at its disposal equipment directly supplied by the vehicle manufacturer, but the multi-brand workshops require a tool that is able to carry out diagnostics on a large number of vehicle models. Multi-Brand workshops shouldn't give up to professional performances typical of official diagnostic equipments. LEONARDO has been developed with this target: we want to give to multi-brand workshops the possibility to work with on-board electronics as they would with OEM tools (Original Equipment Manufacturer) – Reading parameters, check actuators, adaptation, codifies, proxy alignment (etc etc).
Our tool addresses to those car workshops who want to carry out checks and diagnosis on a vast range of cars, using an advanced tool with characteristics and functionality often superior to the official tools and many more capabilities than the standard multi-brand tools available in the market. Leonardo is even easy to use thanks to a simple user interface with intuitive visual displays on a 15 inch LCD touch screen.
Diagnostics for all on board electronics systems that covers all the major car makers.
User interface is easy to use, intuitive, complete with descriptive keys.
User interface with 15 inch TFT LCD touch screen display, innovative compact design.
Separate interface unit with high speed connections by Bluetooth (class 1 with 100m range) or by cable.
Automatic search and diagnostics of all on board ECUs by pressing a single key (Quick Test function).
On every electronics component the following functions can be carried out:

Reading and erasing diagnostic trouble codes (DTC)
Automatic display of: identifying number, hardware number, software number and ECU manufacturer
Reading of data in real time and display of data in numeric or graphic mode (up to 8 channels at the same time)
Check operation of actuators
Adaptation and coding (keys reinitialization, ECU configurations, coding, recoding, programming, etc…)
POWER SUPPLY

By electricity grid using switching power supply/battery charger 100÷240VAC 50÷60Hz.
In car 12÷24 V.
Battery life over 2 hours.

DISPLAY

User interface: LCD TFT 15" Touch screen
Diagnostic interface with TFT LCD diaplay with graphic informations: bluetooth status, connection status, battery voltage, interface version, etc.

DIMENSIONS

300x370x70