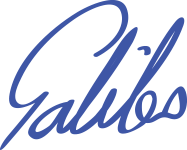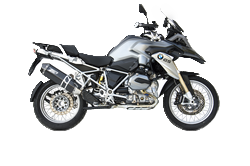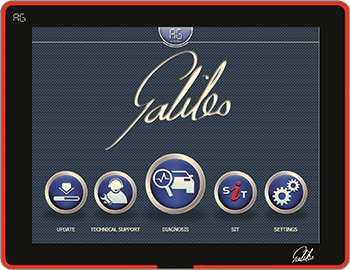 Thickness is lower than a 2 Cent Euro Coin!
Multi-brand professional diagnosis for cars.
With Galileo you will have the comfort of a touch screen usually mounted on Smartphone.
Battery can last from 3 to 5 hours. LI-ion Battery model with high efficiency level.
Professional solution for workshops
GALILEO Supercar is the first tablet created for professional diagnosis of motor vehicles. Thanks to its ultra-lightweight and compact-size, wherever you are Galileo allows you to make complete and precise diagnosis as you could do with official tools. Galileo is always intuitive, easy to use and allows quick performances.
Our first aim has been, since the beginnings, create a tool that would satisfy any request of Motor Vehicle Repairers. Any car workshop, due to the economic crisis, needs to reduce Management costs and should pay attention to any investment focusing on an excellent quality. With that purpose we realized Galileo. Galileo is an instrument studied for car workshops that want to limit costs for investments but want to offer the best service to customers.
Galileo is a tool adapt to everyone. Galileo can do "specific" diagnosis and reprogramming and could be completely set up depending on the required car models.
Galileo Motorrad BMW
But not only – now available a diagnosis dedicated to BMW motorcycle for professionals of this field: Galileo for BMW motorcycles
Having a new diagnostic system means not just having a system that can read, delete errors, perform the learning and component activation procedures (every diagnostic system can do that). Having a new diagnostic system means especially having the possibility to encode new onboard systems and to retrieve electronic systems on board. Do you agree?!
With our Galileo dedicated to BMW motorcycles you can retrieve a used device like the instrument cluster, the ESA module, the ABS system and others. You can even change the trim layout of the vehicle: with Galileo for BMW motorcycles you can add or remove the ESA –  thanks to our diagnosis Galileo for BMW motorcycles, it is possible!
For more information please contact us at the following e-mail address commerciale@accinni.com or by phone at 0039 011-3140709
Innovative design: compact-size and ultra-lightweight
Battery life until 4 hours
Capacitive touch screen
Completely customizable depending on requirements
Wi-Fi
Ethernet holder
Bluetooth
USB connectivity
Dimensions are really incredible, the thickness of Galileo is lower than a 2 Cent Euro Coin. This characteristic allows an easy carriage and extreme comfort in driving tests.